Creating value for the community by developing stronger nonprofit leaders and investing in the next generation of social innovations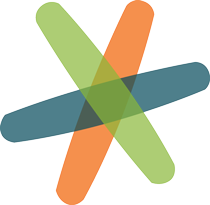 Think Entrepreneurially

Willingness to take calculated risk and apply business acumen for social good.

Always Innovate

Using problem solving, idea generation and design thinking to develop new solutions.

Serve Our Community

Embrace diversity, learn from others and catalyze change.
The Wells Foundation is a Columbus-based private family foundation created by Dana and Tony Wells. Pursuant to its mission, the foundation has a history of investing into social enterprises, developing new social innovation models, and advising local nonprofit organizations that are considering social enterprise since 2001.
2000
2001

2001

Funding for technology and social entrepreneurship

2003

2003

First social enterprise grant

2005

2005

First social impact investment

2006

2006

First IT shared services social enterprise

2007

2007

Redirect focus from technology grants to leadership development

2009

2009

Created Social Innovation and Commercialization Initiative at Ohio State

2011

2011

First Social Innovation award at Ohio State

2012

2012

First family foundation to sign technology license with Ohio State for socially benefiting technology

2013

2013

First social enterprise joint venture

First equity social enterprise investment

First Social Impact Investing Executive Education Program

2014

2014

First social enterprise accelerator project

2018

2018

Strategic Planning Sabbatical

2019

2019

On-line Social Impact Investing program with OSU College of Social Work

2020

2020

Developed NeighborRelief, a crowdfunding solution, to assist families impact by the pandemic with basic needs support.

2021

2021

Fiscal and Technology Manager for the Columbus and Franklin County Small Business Recovery Fund

2022

2022

Fiscal Manager for the City of Columbus American Dream Downpayment Initiative

2023

2023

Fiscal Manager for the City of Columbus Emergency Rental Assistance program
2024